Here's a photo I took a few days ago, at 5:00AM with blurry eyes, through my toilet window (could explain why it came out sh!thouse).
A rare opportunity to photograph Venus and the moon in close proximity and I had to have the wrong lens on the camera and bloody cloud cover.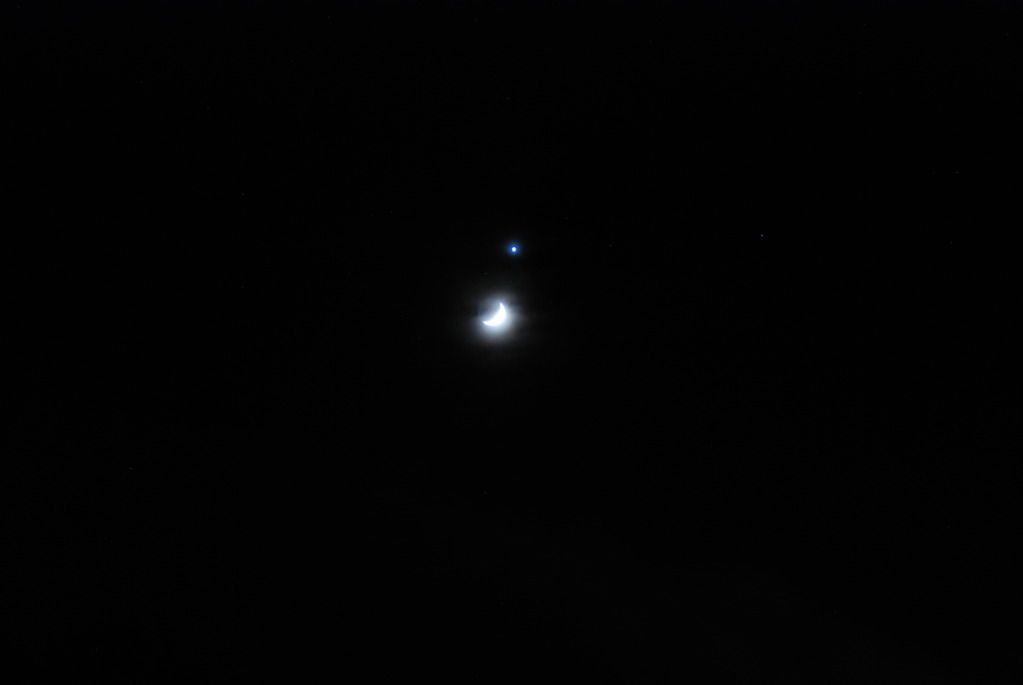 I can clean this image up with photo enhancement programs but it is as yet untouched.
Note to self: go to bed before 3:00 AM so when you spend 1 hour in the toilet (room) at 5:00AM taking photos, standing there naked in below zero C temps, you remember to grab the telephoto lens!