Tom Clancy - Acts of War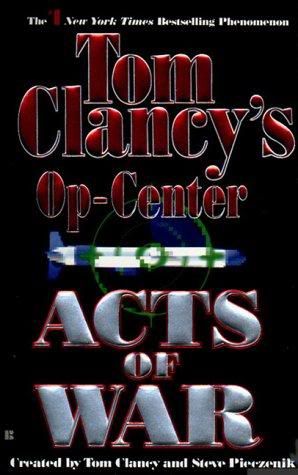 MP3 | 82 MB | 64 kbps
Following TOM CLANCY'S OP CENTRE, MIRROR IMAGE and GAMES OF STATE, a fourth technothriller centred on the National Crisis Management Centre in Washington, which has to deal with Syrian troops who are planning to cause full scale war in the Middle East.
Download:
Tom Clancy - Balance of Power
MP3 | 105 MB | 64 kbps
Spain is a nation poised to suffer its worst internal strife in a thousand years. Certain well-placed Spanish diplomats sense it. Op-Center intelligence corroborates it. All the United States and Spain have to do is find a way to avert it.
Before they can, an Op-Center representative is assassinated in Madrid on her way to a top secret diplomatic meeting. Now all fears are confirmed. Someone very powerful wants another Spanish civil war - no matter what the cost.
Download:
Tom Clancy - Battle Ready
MP3 | 313 MB | 128 kbps
Marine general Tony Zinni was known as the "Warrior Diplomat" during his nearly forty years of service. His credentials as a soldier were impeccable, and as a peacemaker he made just as great a mark. In Battle Ready, he is candid, thoughtful, and blunt about the good and bad he has seen and continues to see. It is an eye-opening book - a front-row seat to a man, an institution, and a way of both war and of peace that together make this an instant classic of military history.
Download:
Tom Clancy - Breaking Point
MP3 | 146 MB | 64 kbps
Reeling from a shattered personal life, Net Force Commander Alex Michaels is informed that top secret information from a joint Air Force-Navy venture has been accessed and downloaded. Now the wrong hands control a technology that can drive a country mad with low-frequency wave generation.
Download:
Tom Clancy - Clear and Present Danger
MP3 | 640 MB | 64 kbps
The president, unsatisfied with the success of his "war on drugs," decides that he wants some immediate success. But after John Clark's covert strike team is deployed to Colombia for Operation Showboat, the drug lords strike back taking several civilian casualties. The chief executive's polls plummet. He orders Ritter to terminate their unofficial plan and leave no traces. Jack Ryan, who has just been named CIA deputy director of intelligence is enraged when he discovers that has been left out of the loop of Colombian operations. Several of America's most highly trained soldiers are stranded in an unfinished mission that, according to all records, never existed. Ryan decides to get the men out.
Download:
Tom Clancy - Cutting Edge
MP3 | 116 MB | 64 kbps
Africa becomes the battleground of twenty-first-century war. As fiber-optic cable is laid down around the continent, two entities fight to control it. One is UpLink Communications, headed by Roger Gordian. The Pan-African fiber-optic ring is his most ambitious and expensive endeavor to date.
His nemesis, Harlan Devane, is penetrating the network. Devane trades in black-market commodities with terrorists and rogue states, and the cable offers him unlimited access to a most valuable product: information. To ensure his success, Devane makes his move halfway around the world. He hits Gordian where it hurts?and kidnaps his daughter.
Download:
Tom Clancy - Cybernation
MP3 | 41 MB | 16 kbps
When web service is disrupted across the world, a new nation makes its presence known. Terrorists from a virtual country called CyberNation have taken the web hostage. Their demands: worldwide recognition and rights for their "citizens." Though there are millions of CyberNation sympathizers, Net Force rallies its troops for an all-out war on three fronts politically, physically, and electronically because dealing with terrorists is never an option...
Download:
Tom Clancy - Dead or Alive
MP3 | 282 MB | 32 kbps
For years, Jack Ryan, Jr. and his colleagues at the Campus have waged an unofficial and highly effective campaign against the terrorists who threaten western civilization. The most dangerous of these is the Emir. This sadistic killer has masterminded the most vicious attacks on the west and has eluded capture by the world's law enforcement agencies. Now the Campus is on his trail. Joined by their latest recruits, John Clark and Ding Chavez, Jack Ryan, Jr. and his cousins, Dominick and Brian Caruso, are determined to catch the Emir and they will bring him in . . . dead or alive.
Download:
Tom Clancy - Divide and Conquer
MP3 | 31 MB | 16 kbps
Shadowy elements within the State Department secretly cause tensions to flare between Iran and the former Soviet republic of Azerbaijan. They hope to start a shooting war to increase their own power and profit.
At the same time, the conspirators decide to up the ante - by deposing the president of the United States. In a treacherous scheme, they convince the president that he is mentally unstable, and a silent coup d'etat is within their reach.
Download:
Tom Clancy - Executive Orders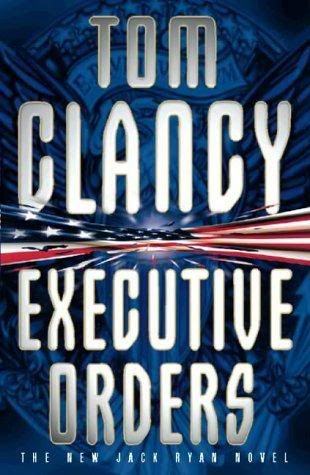 MP3 | 2.08 GB | 96 kbps
om Clancy goes to the White House in this thriller of political terror and global disaster. The American political situation takes a disturbing turn as the President, Congress, and Supreme Court are obliterated when a Japanese terrorist lands a 747 on the Capitol. Meanwhile the Iranians are unleashing an Ebola virus threat on the country. Jack Ryan, CIA agent, is cast in the middle of this maelstrom. Because of a recent sex scandal, Ryan was appointed vice president, a slot he doesn't hold for long when he lands in the Chief Executive's chair. He goes after the Iranians and then tries to piece together the country and his life the only way he knows how--with a fury that we've grown accustomed to in Clancy's intricate, detailed, and accurate stories of warfare and intrigue.
3 PARTS
Download:
Tom Clancy - Games of State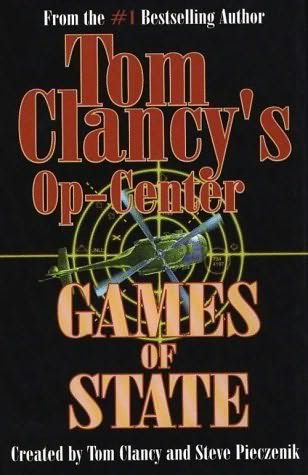 MP3 | 103 MB | 64 kbps
In the newly unified Germany, old horrors are reborn. It is the beginning of Chaos Days, a time when neo-Nazi groups gather to spread violence and resurrect dead dreams. But this year Germany isn't the only target. Plans are afoot to destabilize Europe and cause turmoil throughout the United States.
Paul Hood and his team, already in Germany to buy technology for the new Regional Op-Center, become entangled in the crisis. They uncover a shocking force behind the chaos - a group that use cutting-edge technology to promote hate and to influence world events.
Download:
Tom Clancy - Hidden Agendas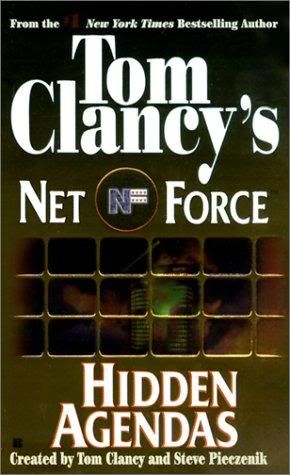 MP3 | 56 MB | 40 kbps
Instructions on how to make a bomb...a list of every U.S. spy in the Euro-Asian theater...Someone with access to classified information is posting it on the Internet-and it's costing lives. Net Force Commander Alex Michaels is in the hot seat. Now, before a hostile Senate committee, he must justify the very existence of the Net Force.
Meanwhile, a virus is unleashed that throws the federal financial systems into chaos. And the Net Force operatives must hunt the wily hacker through the twists and turns of cyberspace-down a path that leads them dangerously close to home...
Download:
Tom Clancy - Hunt for Red October
MP3 | 426 MB | 64 kbps
The Hunt for Red October is the runaway bestseller that launched Tom Clancy's phenomenal career. A military thriller so accurate and convincing that the author was rumored to have been debriefed by the White House. Its theme: the greatest espionage coup in history. Its story: the chase for a runaway top secret Russian missile sub.
Download:
Tom Clancy - Into the Storm
MP3 | 106 MB | 48 kbps
A look at the operational art of war as practised in the Gulf conflict, as seen through the eyes of General Frederick M. Francks, Jr. General Francks commanded the armour and infantry of VII Corps, the main coalition force that broke the back of Iraq's Republican Guard. He is also the first amputee active-duty general since the American Civil War. This book tells the story of the transformation of an army traumatized by the legacy of Vietnam, and the metamorphosis of a man devastated by the loss of a leg in that war.
Download:
Tom Clancy - Line of Control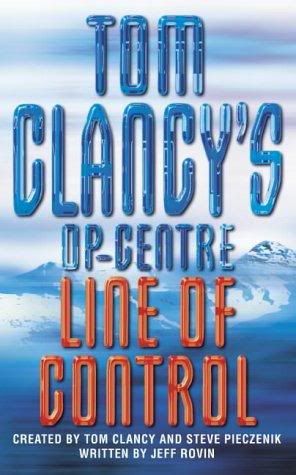 MP3 | 115 MB | 64 kbps
It's a mission that only Striker -- the military arm of Op-Center -- can handle: capture an Islamic cleric who is stirring up a rebellion against the Indian government. But when the border between India and Pakistan erupts, the Striker team gets caught in the crossfire. Now America's most proficient covert team is trapped in a full-fledged war. Their fate rests in the hands of a devious double agent whose own agenda is unknown -- a man who could just as easily sell them out as set them free....
Download:
Tom Clancy - Mirror Image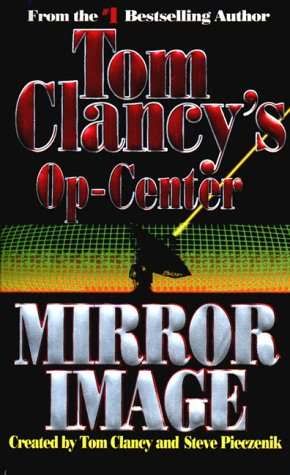 MP3 | 117 MB | 96 kbps
The Cold War is over. And chaos is setting in. The new President of Russia is trying to create a new democratic regime. But there are strong elements within the country that are trying to stop him: the ruthless Russian Mafia, the right wing nationalists, and those nefarious forces that will do whatever it takes to return Russia back to the days of the Czar.
Op-Center, the newly founded but highly successful crisis management team, begins a race against the clock and against the hardliners. Their task is made even more difficult by the discovery of a Russian counterpart . . . but this one's controlled by those same repressive hardliners.
Download:
Tom Clancy - Mission of Honor
MP3 | 59 MB | 32 kbps
African militiamen have kidnapped a priest and ordered all Catholic missionaries to leave Botswana. Op-Center investigates – and discovers a plan by outside forces to seize the nation's diamond mines. Op-Center heads straight into the crossfire of an African war.
Download:
Tom Clancy - Net Force
MP3 | 93 MB | 64 kbps
In the year 2010, computers are the new superpowers. Those who control them, control the world. To enforce the Net Laws, Congress creates the ultimate computer security agency within the FBI: Net Force.
Download:
Tom Clancy - Night Moves
MP3 | 37 MB | 16 kbps
When a top-secret cargo train carrying materials for a nuclear weapons programme is destroyed, it's the first incident in which information is stolen and deciphered. If Net-Force don't track the perpetrator down, it could re-draw the map of the world.
Download:
Tom Clancy - Patriot Games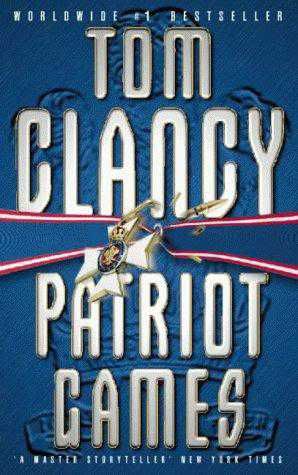 MP3 | 464 MB | 64 kbps
From England to Ireland to America, an explosive wave of violence sweeps a CIA analyst and his family into the deadliest game of our time: international terrorism. An ultra-left-wing faction fo the IRA has targeted the CIA man for his act of salvation in an assasination attempt. And now he must pay ... with his life.
Download:
Tom Clancy - Point of Impact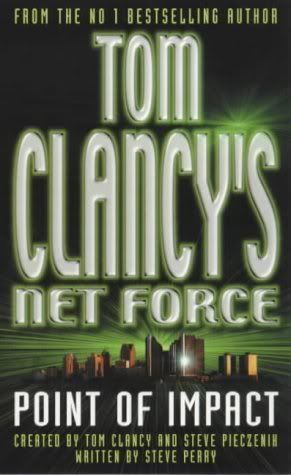 MP3 | 130 MB | 56 kbps
In the year 2010, computers are the world's superpowers. Those who control them control the world. To enforce the Net Laws, Congress creates the ultimate computer security agency within the FBI: the Net Force. It's up to the Net Force to find the source of a dangerous designer drug being sold on the Internet.
Download:
Tom Clancy - Politika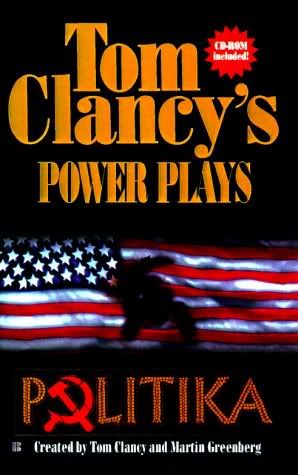 MP3 | 85 MB | 64 kbps
The sudden death of Russia's president has thrown the Russian Federation into chaos. Devastating crop failures have left millions in the grip of famine, and an uprising seems inevitable.
One of Russia's provisional leaders asks the American president for help. But the whole world is watching when a deadly terrorist attack stuns the United States-and evidence points to the Russian government.
Amidst the turmoil in Russia, American businessman Roger Gordian finds his multinational corporation and its employees in jeopardy. Determined to find those responsible for the attack, he calls upon his crisis control team to interven. But Gordian doesn't realize how far the terrorists will go-and how much he has to lose...
Download:
Tom Clancy - Rainbow Six
MP3 | 1.46 GB | 96 kbps
Two years ago, Executive Orders, which thrust Jack Ryan into the Oval Office, raised the bar for its immensely popular author. This first Clancy hardcover since then, though a ripping read, matches its predecessor neither in complexity nor intensity nor even, at 752 pages, length, despite a strong premise and some world-class action sequences. Instead of everyman Ryan, its lead is the more shadowed John Clark, the ex-Navy SEAL vigilante of Without Remorse who has appeared in several Ryan adventures. Clark now heads Rainbow Six, an international special-ops anti-terrorist strike force?and, despite the novelty of the conceit, that's a problem, as the profusion of protagonists, though sharply drawn (including, most notably, "Ding" Chavez, Clark's longtime protege), deprives the book of the sort of strong central character that has given Clancy's previous novels such heart.
2 PARTS
Download:
Tom Clancy - Red Rabbit
MP3 | 727 MB | 64 kbps
There's not a shot fired until page 602 in Clancy's lumbering new thriller, and readers up on their history will know the outcome of that shot on page 17. What comes in between is a slow-moving but, given Clancy's astonishing flair for fly-on-the-wall writing, steadily absorbing imagining of the back story behind Mehmet Ali Agca's (real-life) failed attempt on the life of Pope John II in 1981. By going back 21 years, Clancy provides a fresh adventure for a young Jack Ryan, but Ryan fans (and presumably Ben Affleck) may be surprised to learn that Ryan is, until the final scenes, only a supporting player here. The book's main heroes are the husband-and-wife team of Ed Foley, CIA station chief in Moscow, and his agent-wife, Mary Pat, and Oleg Zaitzev (code-named Rabbit), the mid-level employee in the KGB communications department who for conscience's sake decides to defect to America when he's asked to encrypt messages that reveal a plot, under the auspices of then-KGB chief Yuri Andropov, to kill the pope in response to the pontiff's secret letter threatening to resign the papacy and to return to Poland to resist Soviet domination.
Download:
Tom Clancy - Red Storm Rising
MP3 | 127 MB | 128 kbps
Three terrorists striking a blow for freedom, destroy the Soviet Union's largest petrochemical plant. What they have done, unknowingly, is fire the first shots in World War III. NATO's forces develop Red Storm - a dazzling master plan of diplomatic subterfuge and intense rearmament.
Download:
Tom Clancy - Sea of Fire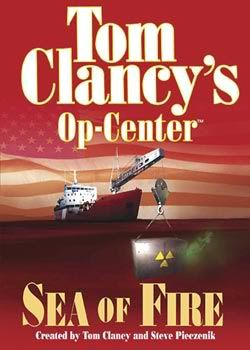 MP3 | 302 MB | 64 kbps
A half-dead Singapore pirate is plucked from the Celebes Sea in the Western Pacific, setting off alarms halfway around the world in Washington DC. Traces of radiation are found on the man, causing Australian officials to call in Op-Centre for a top-secret investigation of nuclear disposal sights. When an empty drum from a recent drop-off is discovered near where the pirate's ship was destroyed, the Op-Centre team comes to a terrifying conclusion: a multi-national corporation that has been hired to dispose of nuclear waste is selling it instead - to a most unlikely terrorist.
Download:
Tom Clancy - Shadow Warriors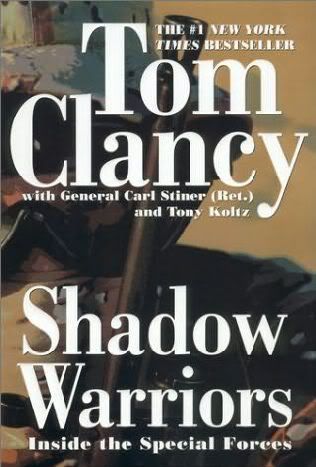 MP3 | 444 MB | 48 kbps
When you think military fiction, you think Tom Clancy. But did you know that Clancy has been collaborating with top military men to give the reader a taste of what the real military world is like? This entry in his Commanders series presents retired general Carl Steiner, who has spent many years leading America's Special Forces in such missions as Desert Storm and the Panama invasion. In the post-9/11 world, we rely on men like Stiner and we rely on Clancy to keep us in the know!
Download:
Tom Clancy - Shadow Watch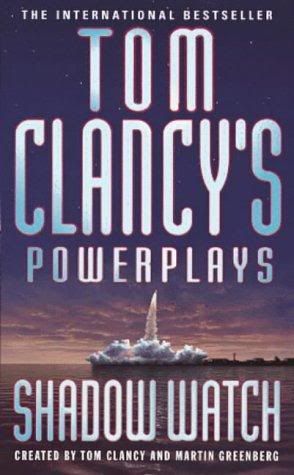 MP3 | 38 MB | 32 kbps
The year is 2001, and American businessman Roger Gordian has extended his reach into space. His company has become the principal contractor in the design and manufacture of Orion, a multinational space station.
But the launch of a shuttle carrying parts for the station is sabotaged. Mysterious guerrilla attacks occur at the manufacturing facilities in Brazil and Kazakhstan. And Gordian's deepest fears are confirmed...
The Orion project has been targeted by an international terrorist whose criminal enterprises thrive on violence and political instability. Harlan DeVane's goal is to cripple Gordian's intelligence and security team, while stowing a high-powered electromagnetic pulse generator aboard Orion -- a state-of-the-art weapon with the capacity to throw every major American city into chaos...
Download:
Tom Clancy - SSN
MP3 | 60 MB | 64 kbps
China has invaded the oil-rich Spratly Islands. The American response has been swift - and deadly. And the Third World War has begun... Captain Bartholomew Mackey is the skipper of the U.S.S. Cheyenne, a nuclear submarine dispatched to the Spratlys to protect a carrier group. But in a few moments, the Cheyenne's mission - and the world - have changed, as a tense situation has exploded into a full-scale war of nightmarish proportions. Tom Clancy presents fifteen thrilling scenarios - fact-based mission profiles for Captain Mackey and the Cheyenne - stirring plots and characters, perfectly accurate details, and the chilling knowledge that it really could happen...
Download:
Tom Clancy - State of Siege
MP3 | 36 MB | 16 kbps
Rogue soldiers calling themselves the "Keepers" have taken over the U.N. and are demanding $100 million in ransom. Op-Center director Paul Hood and his forces will strike with deadly vengeance because this time, it's personal – Hood's daughter is among the hostages.
Download:
Tom Clancy - The Sum of All Fears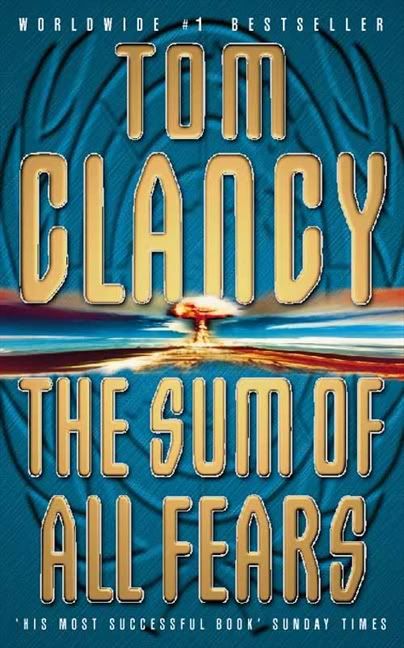 MP3 | 1.56 GB | 128 kbps
Once again, Tom Clancy manages to add new twists to the alternate U.S. history he initiated in The Hunt for Red October. In The Sum of All Fears, the center of conflict is the perpetual hot spot the Mideast, where a nuclear weapon falls into the hands of terrorists just as peace seems possible. Clancy realistically paints an almost unthinkable scenario--the bomb is planted on American soil in the midst of an escalation in tension with the Soviet Union; the terrorists hope to rekindle cold war animosity and prevent reconciliation between Israelis and Palestinians.
3 PARTS
Download:
Tom Clancy - The Bear and the Dragon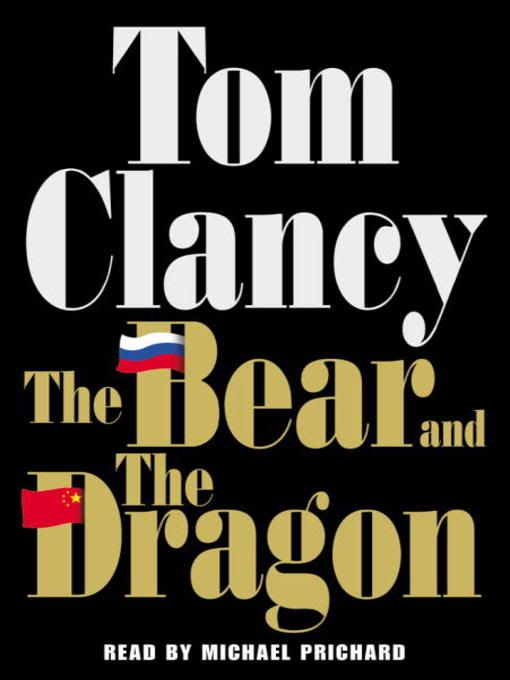 MP3 | 1.15 GB | 64 kbps
Power is delightful, and absolute power should be absolutely delightful--but not when you're the most powerful man on earth and the place is ticking like a time bomb. Jack Ryan, CIA warrior turned U.S. president, is the man in the hot seat, and in this vast thriller he's up to his nostrils in crazed Asian warlords, Russian thugs, nukes that won't stay put, and authentic, up-to-the-nanosecond technology as complex as the characters' motives are simple. Quick, do you know how to reprogram the software in an Aegis missile seekerhead? Well, if you're Jack Ryan, you'd better find someone who does, or an incoming ballistic may rain fallout on your parade. Bad for reelection prospects. "You know, I don't really like this job very much," Ryan complains to his aide Arnie van Damm, who replies, "Ain't supposed to be fun, Jack."
2 PARTS
Download:
Tom Clancy - The Cardinal of the Kremlin
MP3 | 707 MB | 64 kbps
In his fourth book, Clancy uses nuclear strategies to probe the ambiguities of fighting the good fightthe Americans vs. the Soviets. By the time familiar hero Jack Ryan steps in to investigate mysterious structures on the Soviet-Afghan border, the Soviets have struck again by zapping a satellite with a free electron laser. The title's cardinal, an elite, well-placed source in the Kremlin, leaks details of this secret activity to the United States. In the backdrop of technological bravura, spiced by artful espionage and all-too-human mistakes, intelligence is transferred back and forth and there are attacks and counterattacks.
Download:
Tom Clancy - The Teeth of the Tiger
MP3 | 474 MB | 64 kbps
While last year's Clancy novel, Red Rabbit, hit #1 first week out, sales reportedly were down from previous books, as were the thumbs of critics, who found the book slow, talky and lacking in action. In an effort to repair the damage as well as to revitalize his long-running Jack Ryan series, Clancy has scrapped his usual one-novel-every-two-years cycle to deliver a shorter, swifter tale featuring not Ryan but Ryan's son, also known as Jack, as well as two of young Jack's cousins, fraternal twins Dominic and Brian Caruso, the former an FBI agent, the latter a Marine. All three are recruited to a privately funded vigilante organization, Hendley Associates, that aims to strike at America's enemies-particularly, terrorists-when the Feds can't or won't. The narrative divides into two parts.
Download:
Tom Clancy - Without Remorse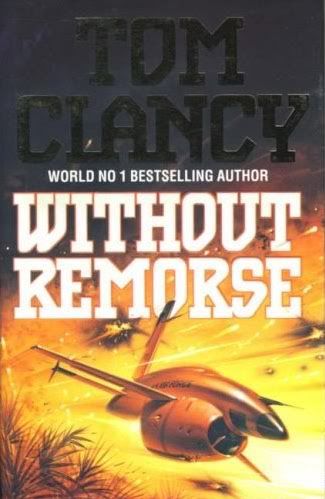 MP3 | 1.14 GB | 96 kbps
Avid readers of Clancy's bestselling techno-thrillers ( The Hunt for Red October et al.) know agent John Kelly, code-named Mr. Clark, as Jack Ryan's "dark side." Here, in 1970, Vietnam vet Kelly gets involved in a secret operation to rescue 20 American pilots from a North Vietnamese prison camp. Betrayed by someone in Washington, the mission ends in apparent failure. Clancy balances the military movements with a dark narrative of Kelly's tragic personal life. While mourning the death of his pregnant wife in a traffic accident, Kelly picks up a young hitchhiker named Pam, a prostitute and drug "mule" fleeing her cruel masters. The pair fall in love and set out to bring down the drug lords, but an error on Kelly's part leads to Pam's horrible demise at the hands of the vengeful criminals.
2 PARTS
Download:
Tom Clancy - Threat Vector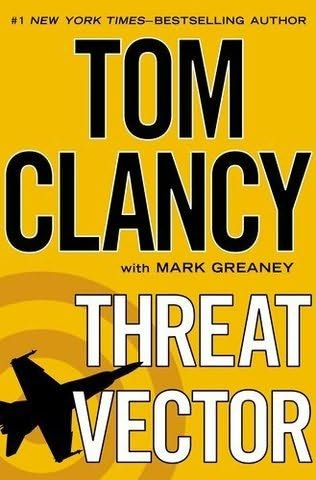 MP3 | 252 MB | 32 kbps
Jack Ryan has only just moved back into the Oval Office when he is faced with a new international threat. An aborted coup in the People's Republic of China has left President Wei Zhen Lin with no choice but to agree with the expansionist policies of General Su Ke Qiang. They have declared the South China Sea a protectorate and are planning an invasion of Taiwan.
The Ryan administration is determined to thwart China's ambitions, but the stakes are dangerously high as a new breed of powerful Chinese anti-ship missile endangers the US Navy's plans to protect the island. Meanwhile, Chinese cyberwarfare experts have launched a devastating attack on American infrastructure. It's a new combat arena, but it's every bit as deadly as any that has gone before.
Jack Ryan, Jr. and his colleagues at the Campus may be just the wild card that his father needs to stack the deck. There's just one problem: someone knows about the off-the-books intelligence agency and threatens to blow their cover sky high.
Download:
Tom Clancy - Debt Of Honor
MP3 | 975 MB | 64 kbps
Jack Ryan, now the President's National Security Adviser, finds himself embroiled in the buildup to a new world war-one in which the stock market and national economic policy are as critical as advanced weaponry. A power-hungry Japanese financier, still blaming America for his parents' deaths in WWII, plans to use his immense wealth to purchase his revenge. A fatal auto accident in the U.S., caused by faulty gas tanks in two Japanese cars, leads to the breakdown of U.S.-Japanese trade agreements. Spies track each other; nuclear weapons are built and hidden; Ryan and an assortment of his old colleagues maneuver ships, planes and spies into harm's way. As always, the author of Patriot Games and Clear and Present Danger spins out story threads in a rich but bewildering tangle of plot and setting, then vigorously weaves them together. Here, the heart-stopping climax is unexpected, but oddly appropriate.
Download: