Fight - Discography
When lead singer and heavy metal legend Rob Halford left Judas Priest in the early '90s (following two decades of service in the veteran band), he quickly rebounded with a ferocious new metal band called Fight, which he co-founded with Priest drummer Scott Travis. Fleshing out the group's lineup with guitarists Russ Parrish and Brian Tilse and bassist Jay Jay, Halford took Fight into the studio and recorded War of Words in 1993.
Taking a deliberate step away from the old-school tendencies and cartoon metal lyrics of his former band, Halford based the Fight's sound on the more sleek, thrash-oriented approach of newer metal outfits like Pantera and matched the intense sound with decidedly more topical and socially relevant lyrics. Although it didn't make much of a splash in the mainstream world, War of Words proved to be a hit among Halford's fans, and Fight embarked on a successful tour in 1993 and 1994.
Abandoning the elaborate staging, lights, and props that Priest was famous for, Halford and company delivered their material with the stripped-down intensity and hunger of a baby band while paying a debt to its past (and showing its commitment to heavy metal) with covers of Priest's "Freewheel Burning" and Black Sabbath's "Symptom of the Universe." Mutations, an EP of live tracks and remixes, was released in 1994, followed by Fight's second full-length release, 1995's A Small Deadly Space, which saw Russ Parrish replaced by new guitarist Mark Chaussee. The album, featuring a more collaborative songwriting approach from the band, offered a slightly toned-down version of War of Words' full-bore intensity and lacked the excitement of Parrish's fluid soloing, but otherwise maintained the straightforward metal sound and Halford's darker, real-life horror lyrical themes. A Small Deadly Space would be Fight's final offering; Halford disbanded the group in 1996 and moved on to new stylistic pastures with his next project, the Trent Reznor-produced Two.
War of Words
1. Into The Pit
2. Nailed To The Gun
3. Life In Black
4. Immortal Sin
5. War Of Words
6. Laid To Rest
7. For All Eternity
8. Little Crazy
9. Contortion
10. Kill It
11. Vicious
12. Reality, A New Beginning

VBR: 192 kbps
File Size: 70.6 mb

Links:
Pass:
Mutations (EP)
1. Into The Pit (Live)
2. Nailed To The Gun (Live)
3. Freewheel Burning (Live)
4. Little Crazy (Live)
5. (Bloody Tongue Mix) War Of Words
6. (Dutch Death Mix) Kill It
7. (Middle Finger Mix) Vicious
8. (Tolerance Mix) Immortal Sin
9. (Straight Jacket Mix) Little Crazy

VBR: 320kbps
File Size: 92.9 mb

Links:
Pass:
A Small Deadly Space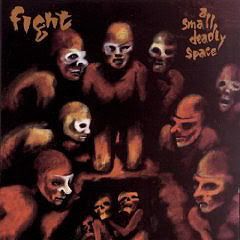 01. I Am Alive
02. Mouthpiece
03. Legacy Of Hate
04. Blowout In The Radio Room
05. Never Again
06. Small Deadly Space
07. Gretna Greene
08. Beneath The Violence
09. Human Crate
10. In A World Of My Own Making

VBR: 192 kbps
File Size: 71.7 mb

Links:
Pass:
War of Words (Demo's)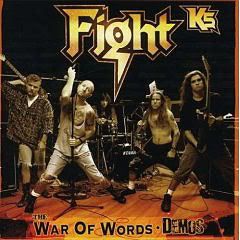 1. Into the Pit
2. Nailed To the Gun
3. Now You Die
4. Life In Black
5. Kill It
6. Contortion
7. Forbidden
8. War Of Words
9. Psycho Suicide
10. Down
11. Vicious
12. Beast Denies
13. Laid To Rest
14. Jesus Saves
15. Dead Men Talk
16. For All Eternity

VBR: 192 kbps
File Size: 1 x 95.7 mb, 1 x 834 kb

Links:
Pass:
Enjoy!