Lee Child - Jack Reacher Series
ALL NEW E-BOOK VERSIONS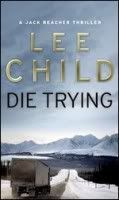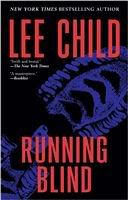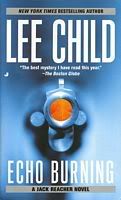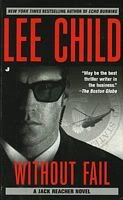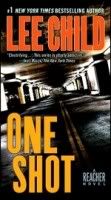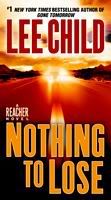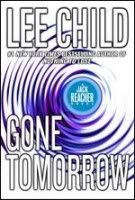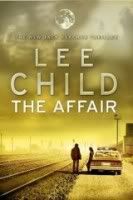 Quote:
Jack Reacher
1. Killing Floor (1997)
2. Die Trying (1998)
3. Tripwire (1999)
4. The Visitor (2000)
. . . .aka Running Blind
5. Echo Burning (2001)
6. Without Fail (2002)
7. Persuader (2003)
8. The Enemy (2004)
9. One Shot (2005)
10. The Hard Way (2006)
11. Bad Luck and Trouble (2007)
12. Nothing To Lose (2008)
12.5 Guy Walks Into a Bar (2009)
. . . .in Lee Child's Short Stories
13. Gone Tomorrow (2009)
14. 61 Hours (2010)
15. Worth Dying For (2010)
16. The Affair (2011)
16.5 Deep Down (2012)
17. A Wanted Man (2012)
17.5 High Heat (2013)
18. Never Go Back (2013)
18.5 Not a Drill (2014) NEW
19. Personal (2014) NEW
Lee Child's Short Stories (2009)
Second Son (2011)
Jack Reacher's Rules (2012)

EPUB
MOBI
. . .
__________________
Lee Child's Short Stories (2009)
(Includes
Guy Walks Into a Bar
- Book 12.5 in the Jack Reacher series)
Includes the following short stories:
*
James Penney's New Identity
features a pre-Killing Floor Jack Reacher in a key role, and was published in the anthologies Thriller, edited by James Patterson (short edition), and Fresh Blood 3 (full edition), edited by Mike Ripley & Maxim Jakubowski
*
The .50 Solution
was published in Bloodlines: A Horse Racing Anthology, edited by Jason Starr & Maggie Estep
*
Me and Mr. Rafferty
was published in the anthology The Dark End of the Street, edited by Jonathan Santlofer and SJ Rozan
*
Ten Keys
was published in the anthology The Cocaine Chronicles, edited by Gary Phillips & Jervey Tervalon
*
Public Transportation
was published in Phoenix Noir, edited by Patrick Millikin
*
Section 7 (a) (Operational)
was published in Agents of Treachery edited by Otto Penzler
*
Guy Walks Into a Bar,
is a prequel to Gone Tomorrow and was first published in The New York Times
*
The Bodyguard
was a contribution from the author to First Thrills, a collection of 25 original stories by members of ITW (International Thriller Writers), also edited by Child
*
The Bone-Headed
, was published in A Study in Sherlock, edited by Laurie R. King & Leslie S. Klinger
Epub, Mobi
__________________
Not A Drill (2014)
(Novella 18.5 in the Jack Reacher series)
In this eBook exclusive short story from Lee Child, Jack Reacher is again on the move. But even a pleasant hike on a beautiful summer day turns into a walk on the wild side . . . and perhaps something far more sinister.
Jack Reacher is on the road, hitching a ride with some earnest young Canadians who are planning a hike through some of the last unspoiled wilderness in North America in the dense forests of Maine. They part ways after sharing a hot meal, and Reacher checks out a quiet town surrounded by countryside serene enough to cool even his raging wanderlust. But not for long. First the trail is suddenly and inexplicably closed. Then the military police show up in force. Maybe it's a drill. Or maybe it's trouble—the kind of trouble that always finds Reacher, no matter how far he travels off the beaten path.
Personal (2014)
(Book 19 in the Jack Reacher series)
You can leave the army, but the army doesn't leave you. Not always. Not completely
, notes Jack Reacher—and sure enough, the retired military cop is soon pulled back into service. This time, for the State Department and the CIA.
Someone has taken a shot at the president of France in the City of Light. The bullet was American. The distance between the gunman and the target was exceptional. How many snipers can shoot from three-quarters of a mile with total confidence? Very few, but John Kott—an American marksman gone bad—is one of them. And after fifteen years in prison, he's out, unaccounted for, and likely drawing a bead on a G-8 summit packed with enough world leaders to tempt any assassin.
If anyone can stop Kott, it's the man who beat him before: Reacher. And though he'd rather work alone, Reacher is teamed with Casey Nice, a rookie analyst who keeps her cool with Zoloft. But they're facing a rough road, full of ruthless mobsters, Serbian thugs, close calls, double-crosses—and no backup if they're caught. All the while Reacher can't stop thinking about the woman he once failed to save. But he won't let that that happen again. Not this time. Not Nice.
Reacher never gets too close. But now a killer is making it personal.
Epub, Mobi
. . .