Lee Child - Jack Reacher Series
ALL NEW E-BOOK VERSIONS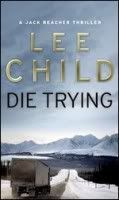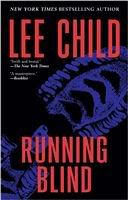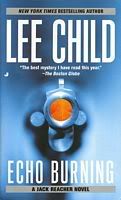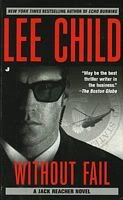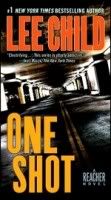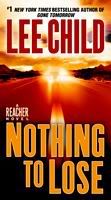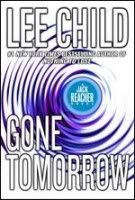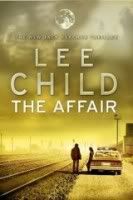 Quote:
Jack Reacher
1. Killing Floor (1997)
2. Die Trying (1998)
3. Tripwire (1999)
4. The Visitor (2000)
. . . .aka Running Blind
5. Echo Burning (2001)
6. Without Fail (2002)
7. Persuader (2003)
8. The Enemy (2004)
9. One Shot (2005)
10. The Hard Way (2006)
11. Bad Luck and Trouble (2007)
12. Nothing To Lose (2008)
12.5 Guy Walks Into a Bar (2009)
. . . .in Lee Child's Short Stories
13. Gone Tomorrow (2009)
14. 61 Hours (2010)
15. Worth Dying For (2010)
16. The Affair (2011)
16.5 Deep Down (2012)
17. A Wanted Man (2012)
17.5 High Heat (2013)
18. Never Go Back (2013) NEW
Lee Child's Short Stories (2009) New Addition
Second Son (2011)
Jack Reacher's Rules (2012)

EPUB
MOBI
__________________
High Heat (2013)
A Novella in the Jack Reacher series
Thriller master Lee Child returns with an exclusive eBook novella. In the midst of a savage heat wave and an infamous murder spree, a blackout awakens the dark side of the city that never sleeps—and a young Jack Reacher takes action as only he can.
July 1977. Jack Reacher is almost seventeen, and he stops in New York City on the way to visit his brother at West Point. The summer heat is suffocating, the city is bankrupt, and the mad gunman known as Son of Sam is still on the loose. Reacher meets a woman with a problem, and agrees to help her . . . but then the power grid fails and the lights go out, plunging the lawless city into chaos. What does a visiting teenager do in the dark? If that visiting teenager is Jack Reacher, the answer is plenty.
Epub, Mobi
__________________
Never Go Back (2013)
(Book 18 in the Jack Reacher series)
After an epic and interrupted journey all the way from the snows of South Dakota, Jack Reacher has finally made it to Virginia. His destination: a sturdy stone building a short bus ride from Washington D.C., the headquarters of his old unit, the 110th MP. It was the closest thing to a home he ever had.
Why? He wants to meet the new commanding officer, Major Susan Turner. He liked her voice on the phone. But the officer sitting behind Reacher's old desk isn't a woman. Why is Susan Turner not there?
What Reacher doesn't expect is what comes next. He himself is in big trouble, accused of a sixteen-year-old homicide. And he certainly doesn't expect to hear these words: 'You're back in the army, Major. And your ass is mine.'
Will he be sorry he went back? Or - will someone else?
Epub, Mobi
__________________
Lee Child's Short Stories (2009)
(Includes
Guy Walks Into a Bar
- Book 12.5 in the Jack Reacher series)
Includes the following short stories:
*
James Penney's New Identity
features a pre-Killing Floor Jack Reacher in a key role, and was published in the anthologies Thriller, edited by James Patterson (short edition), and Fresh Blood 3 (full edition), edited by Mike Ripley & Maxim Jakubowski
*
The .50 Solution
was published in Bloodlines: A Horse Racing Anthology, edited by Jason Starr & Maggie Estep
*
Me and Mr. Rafferty
was published in the anthology The Dark End of the Street, edited by Jonathan Santlofer and SJ Rozan
*
Ten Keys
was published in the anthology The Cocaine Chronicles, edited by Gary Phillips & Jervey Tervalon
*
Public Transportation
was published in Phoenix Noir, edited by Patrick Millikin
*
Section 7 (a) (Operational)
was published in Agents of Treachery edited by Otto Penzler
*
Guy Walks Into a Bar,
is a prequel to Gone Tomorrow and was first published in The New York Times
*
The Bodyguard
was a contribution from the author to First Thrills, a collection of 25 original stories by members of ITW (International Thriller Writers), also edited by Child
*
The Bone-Headed
, was published in A Study in Sherlock, edited by Laurie R. King & Leslie S. Klinger
Epub, Mobi