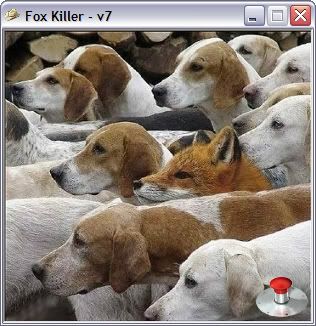 Full trial reset tool for SlySoft's AnyDVD, handy if you prefer not to use cracks.
As far as is known, it will work on all versions of windows, it has been tested on Win2000, WinXP (32+64bit) Vista (32+64bit) and Windows 7 (32+64bit) - should you encounter any errors on Vista or Win7, then right click it and set it's compatibilities properties to "Run as Administrator" and "Run in WinXP Compatible Mode"
It should remove all references to the trial period, registration keys etc, resetting the trial period back to 21 days
It will require administration privileges and thus will trigger User Account Control on Vista and Win7 to approve or upgrade permissions, as it requires access to windows services, the registry and file manipulation abilities in various areas. Should you not have Admin rights and still wish to try it, it might work but will probably require a reboot if it works at all, i have coded error check routines into it to see if it has completed it's jobs, but sometimes the OS fools it.
Normally you will not need to reboot your pc during the reset process.
Note:
This should work for 90% of the versions of AnyDVD out there, however there was a period where slysoft were using a locked temporary file in the windows folder which changed name on each pc, it does not support these versions, however as these versions are now pretty old i saw no point in building that legacy functionality into it, should that protection system return i will adjust the code accordingly to deal with it.
Additional Note:- At the moment this tool will only work on FINAL releases, and not Beta releases, due to slysoft disabling the trial period in beta copies from within the AnyDVD code
Version 7
Changes
Added new application termination tool, no icons should be orphaned in the task tray anymore when a program is closed (WinXP bug)
New trial reset code applied to deal with the changes in v6.5.7.1
Changed background image
Download
http://rapidshare.com/files/260797315/FK.7.rar
Password =
killer
The latest final release of AnyDVD HD can be downloaded here
http://static.slysoft.com/SetupAnyDVD.exe